---
John P. O'Brien is a graduate of Seton Hall University School of Business, with a BS in marketing, and Seton Hall School of Law. John is presently enrolled in the Rutgers Evening MBA program. He was admitted to the New Jersey bar in 1983 and he worked primarily as in-house counsel to local technology companies before establishing his private practice. The practice helps emerging technology vendors and provides an outside resource that can supplement larger clients when they encounter short term resource challenges due to illness, maternity or end of quarter spikes in volume. He is a seasoned attorney with a practical business background.
---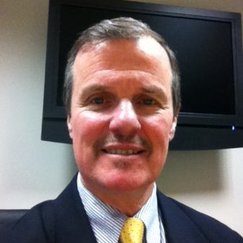 I am a legal professional specialized in helping companies of all sizes develop, negotiate and/or modify consulting contracts, licenses (in-bound or out-both), SOWs, HR agreements and other business related financial transactions. This experience provides a powerful resource in navigating the challenges tech companies and tech consumers face in growing their business, managing their risks and maximizing their profits.

We represent buyers and sellers of IT products and services, cloud based SaaS offerings and software licensing matters. Whether you are contracting to purchase services, acting as a subcontractor, or looking to bring your application to market, our firm is well positioned to assist and guide you. Please contact me for a free consultation if you or the organization you work for is tired of trying to develop, negotiate and/or modify consulting contracts, licenses, SOWs, HR agreements and other business and related financial transactions.

If you try our services and are unhappy for any reason, return the work product and all rights therein, and the invoice will be retracted. This offer is limited to your first invoice. Please accept my invitation to see how we may be of service to your firm.

---